1960
Goto Hiroshi founds Miyako Metal Industry Co., Ltd. Our company at the time was located in Miyakojima-ku, Osaka City, on a small plot of land about 1/6th the size of the present foundry. The company had about 20 employees engaged in creating and sales of light alloy castings.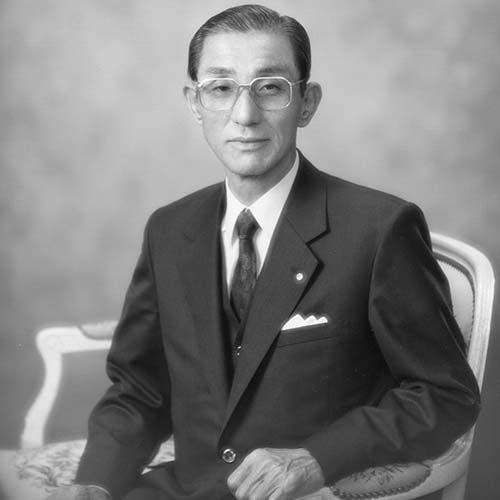 1964
Due to business expansion, the foundry was moved to Akagawa-cho, Asahi-ku, Osaka City. The photo shows the adjustable wing fan taken in front of the Akagawa foundry by the staff at that time.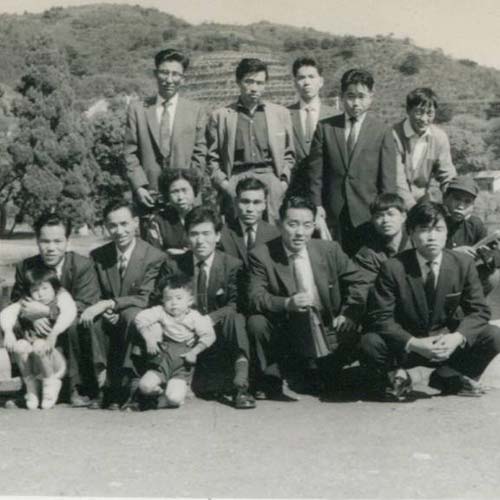 1966
As business expanded, a new foundry was built in Hishiya-Higashi, Higashi-Osaka City. Mr. Goto also designed and built this plant, which started operation in August 1966. The number of customers gradually increased, with more customers came to visit the factory.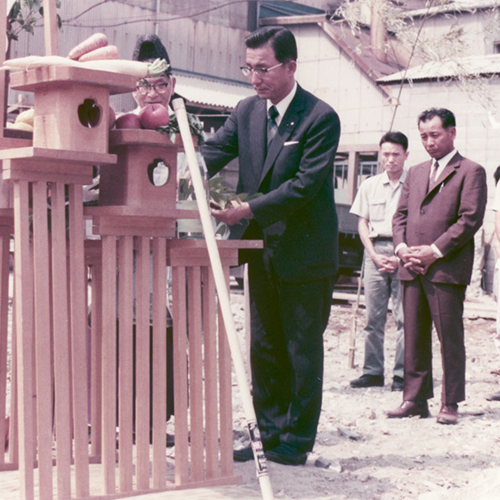 1980
Manufactured the world's largest wind tunnel airfoil made of aluminum alloy. Used in a wind tunnel for conducting tests in automobile development.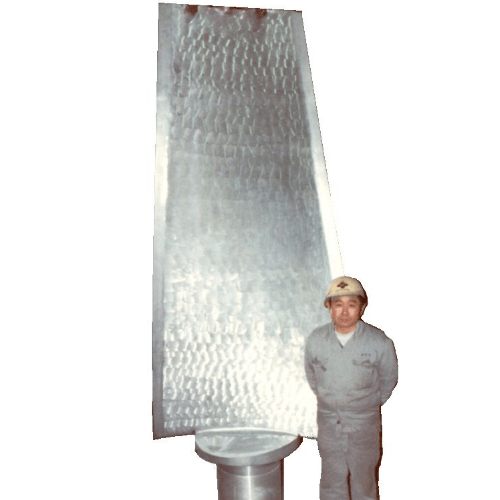 2006
Renovation of plaster core factory. In order to increase the production of plaster molds, the factory was made into a single room without partition, and a flexible crane was installed on the ceiling to improve the efficiency of work.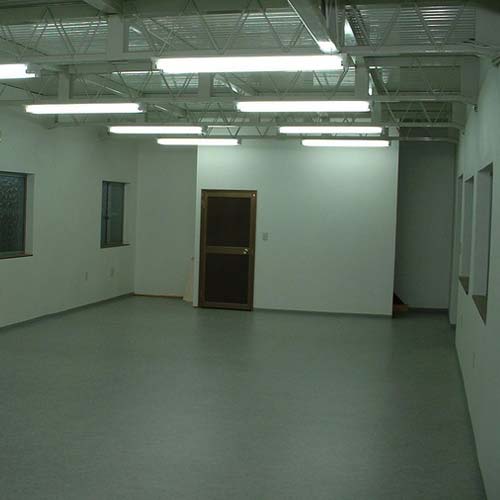 2007
Manufactured Guinness World Records size "magic mirror". It looks like an ordinary mirror, but by shining a powerful light on it, it can project patterns.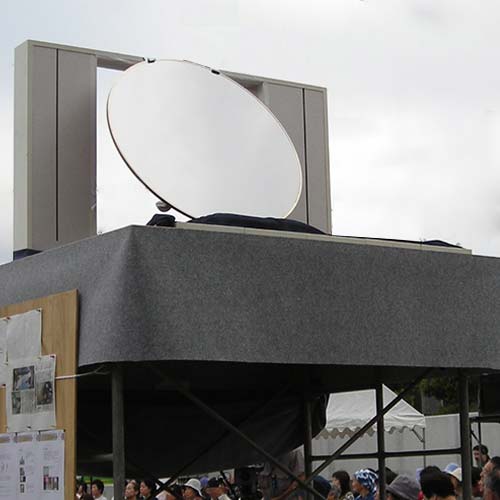 2010
We celebrated our 50th anniversary and held celebrations at KKR Hotel Osaka.