Our Commitment to Quality
Our process is divided into five major stages: "Molding", "Melting", "Finishing", "Machining", and "Inspection". Each of these processes is important in meeting the high quality standards required for important parts. Our commitment to quality today is based on the know-how that has been handed down from our predecessors and accumulated through the guidance of our customers over the past 60 years since our founding. It is our responsibility to continue our relentless pursuit of excellence in manufacturing.
"Molding"
Plaster Molds that Enhances Product Capability

"Molding"
Sand Molds Backed by Years of Knowledge and Experience

"Melting"
Procurement of Carefully Selected Materials

"Melting"
Strict Monitoring of Everything from Modification to Temperature Control

"Finishing"
Capable of High Level of Finishing

"Finishing"
Hand Finishing up to 1.6a is Possible

"Machining"
With the exception of some in-house finishing, all products will be rough-processed

"Machining"
We never neglect to check the soundness of castings

"Inspection"
We can perform inspections down to μm

"Inspection"
We can perform material testing and non-destructive testing when necessary
Skill Passed On
"Technologization of Skills" is the most important aspect of inheritance. We try to pass on the skills acquired through the senses and experiences of the craftsmen by converting them into technical knowledge. In fact, techniques and tips are passed on from seniors to juniors during breaks, lunches, and other casual moments outside of work, although sometimes they are passed on under tension.
The factory has a strong image of being full of taciturn people with a craftsman's temperament, but with the help of Osaka people's peculiar chatty nature, the techniques and tips are passed on from senior workers to junior workers without hesitation.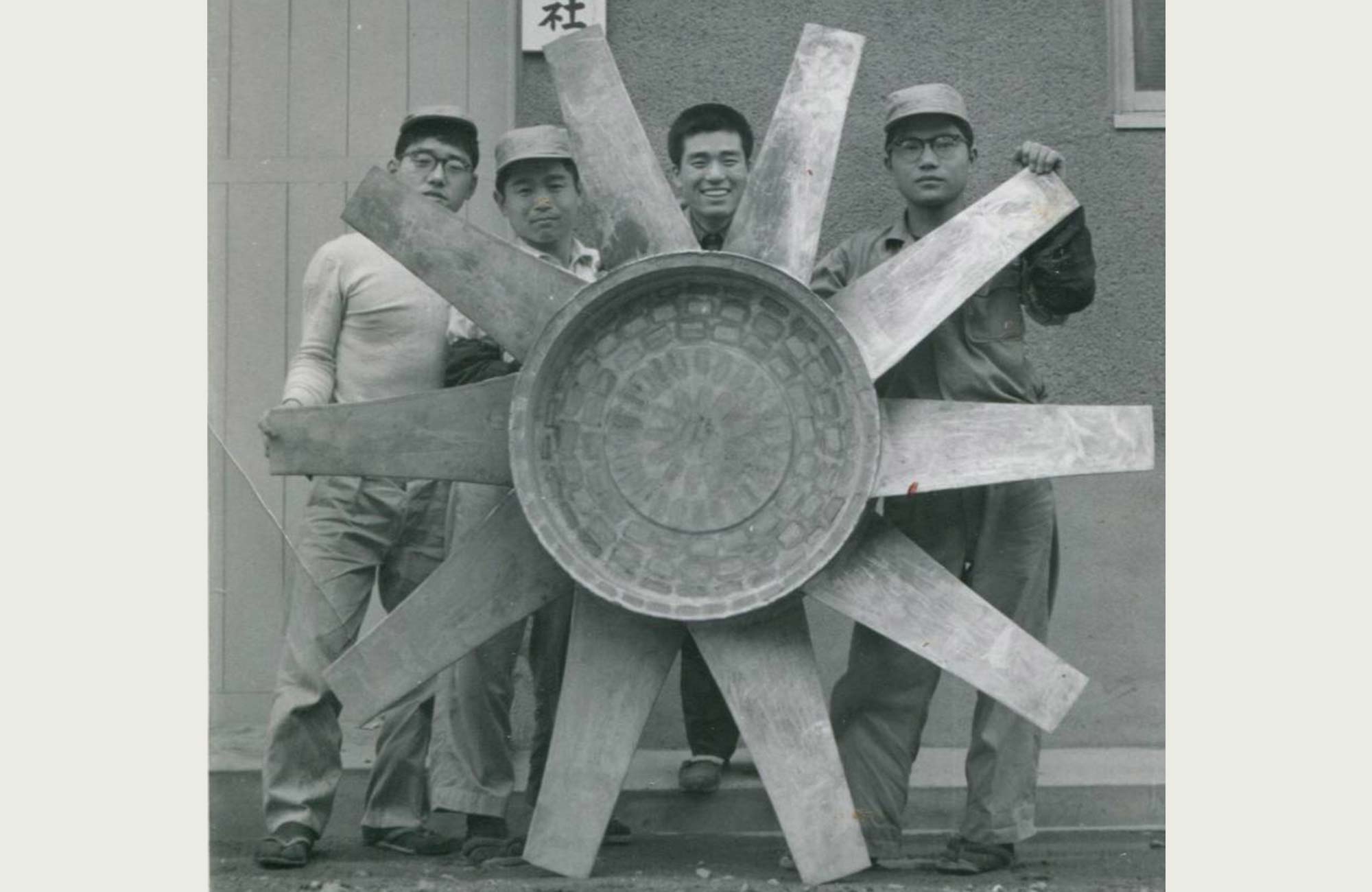 Skill Passed On
Self-questioning spirit
The Japanese saying "next step is the customer" (The idea of, what you are doing now, acomplish it as if you will be presenting it to the customer), has been crucial since founding of our company for each employee to cultivate "spirit of self-questioning". We often don't like to admit our own mistakes, but we try to create a workplace where everyone can honestly admit our mistakes when we make them. Affinity and cooperation are never born from blaming others. If someone makes a mistake or someone needs to take days off, someone else will support them. This kind of teamwork in manufacturing leads to high quality.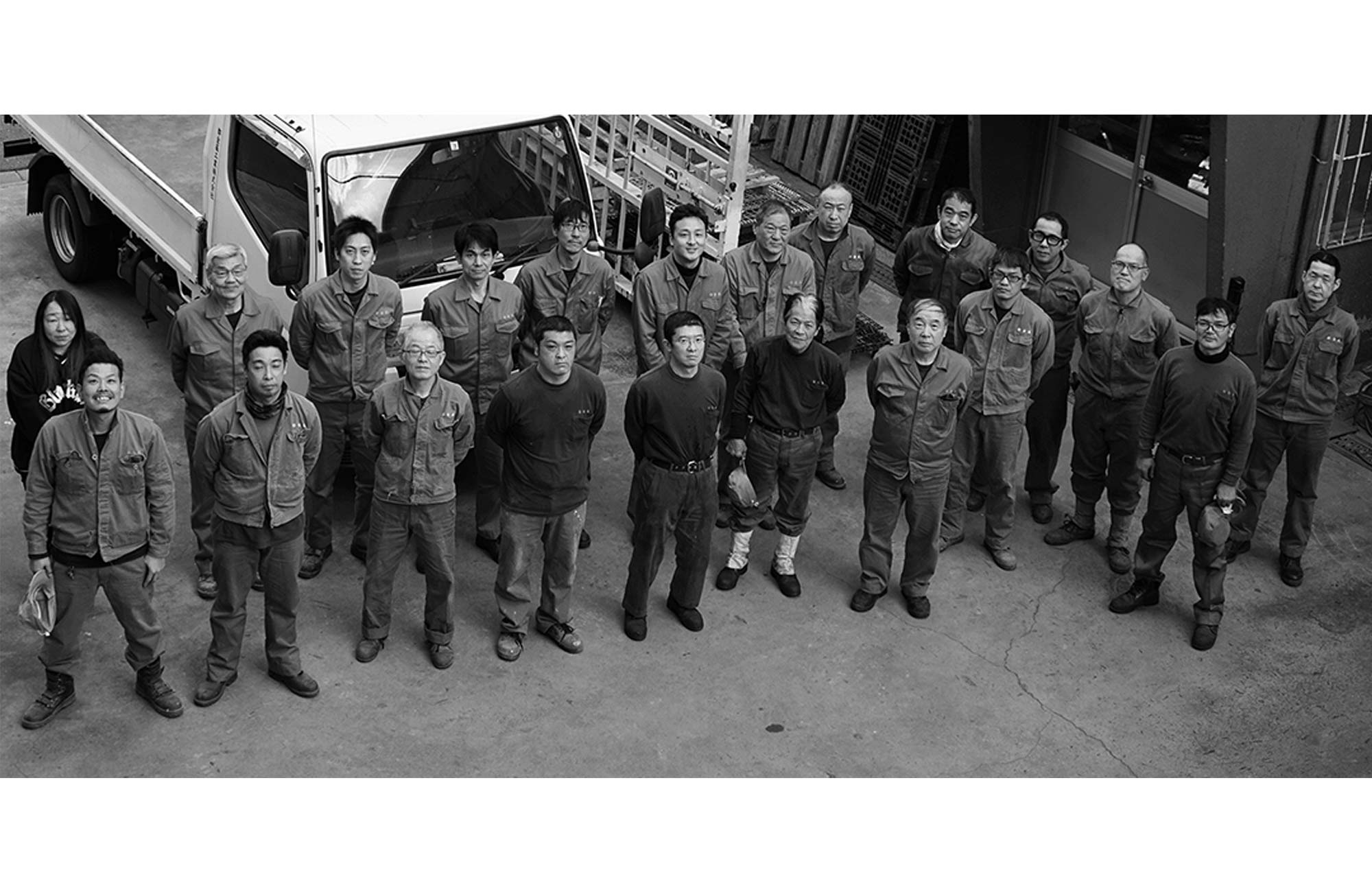 Our Team(2020)